;;Out of character;;
-;Habbo Name: KaylebSays
-;
-;Sex: Male
;;In Character;;
-;Character's Name: Kai Asplund
-;
-;Race: Fox Neko (Youkai)
-;
-;Class: Alchemist
-;
-;Sex: Male
-;
-;Age: 13
-;
-;Height: 5'4"
-;
-;Weight: 127 lbs.
-;
-;Eye Color: Light Lavender
-;
-;Hair Color: Light Blue/Silver
-;
-;Physical Description: Lightly pale. Kai has abnormally large fox ears, fox claws, fox fangs, & a large bushy fox tail.
(Kai inherits a lot of his traits from his mother). Kai wears a Long-sleeved Dark aqua male kimono top, which covers a white T-shirt. He wears baggy beige pants,which reach below his heels, and black sandals. His attire is made from light cloth, so as it doesn't slow him down. Due to Kai's lack of body fat, he is able to run quite quickly, able to reach a speed of 46 mph, also able to jump to 3 times his own height, (16ft).
Kai is not very muscular, but he is well built and healthy. He is strong. But not impressivly so.
-;
-;Personality: Playful, sometimes serious, very curious & Free-spirited
-;
-;Picture:
-Kai's normal attire
-;
-;Weapon: Arm blades, Scythe (attached to a chain), Bo shuriken, & 3-section stave.
-;
-;Weapon Picture: ( ;; = equiped atm)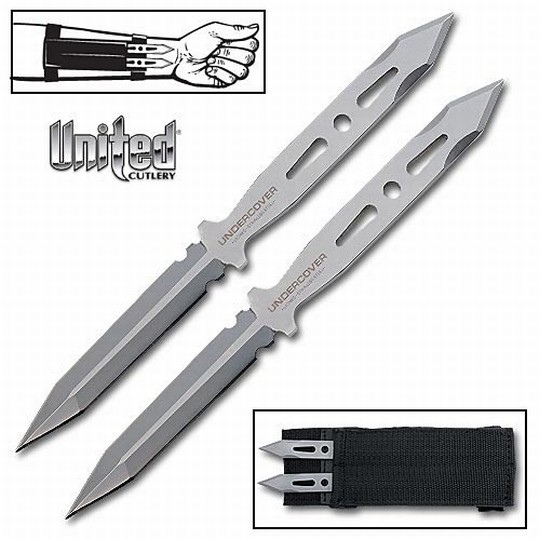 -Arm Blades ;;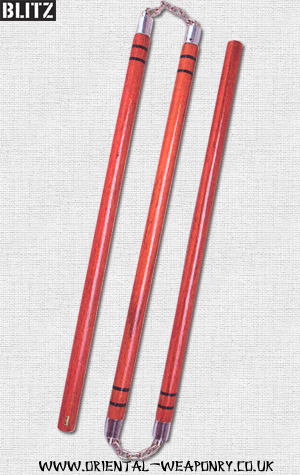 -Stave ;;
-Bo shuriken ;;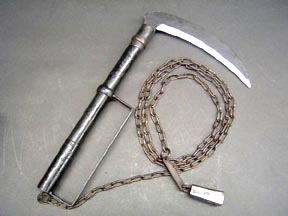 -Scythe ;;
-;
-;Mount: Bear. / Name: Ceceil. / Sex: Female // Small Polar Bear, Bare back, no armor. Very smart; Eccentric, sometimes calm.
Though Ceceil is small, she is actually 6 years old. It is unknown why Ceceil did not grow past her young cub state, but Kai doesnt care. He actually prefers that Ceceil stay small. When Ceceil is called out during travel (which is quite often), Kai likes to carry her on his back or shoulder.
-;
-;Mount Picture:
-;
-;Character History: Kai's Parents were Youkai. He is a pure-bred Human/Fox Youkai, along with his Two Sisters, Yuni;(15) & Jin;(12).
Yuni, Jin and Kai were born with their fox like Instincts, but the ears, claws, teeth & tails Grew over time. Kai has always been one to challenge people he is sure to beat in combat, and is cocky about when he wins. Though he hates to lose, he never complains when beaten. It was only 5 years after birth that he and his sister Yuni began to practice Alchemy. (Jin, unfortunately, was afraid to). Kai progressed quickly with his studies, but Yuni had more trouble. Kai helped her, and in 5 years, they were both Alchemy masters.
After he was finished with his Alchemy and Combat studies, he and Yuni set out on their own. His sister Jin prefered to stay home, with their parents. Kai and Yuni had been traveling together for almost a year when Kai decided they should go seperate ways for awhile. Yuni did not agree at first, but soon decided that she should give Kai the opportunity to journey on his own. Since then, Kai has been traveling by himself for nearly 2 years. He and Yuni meet up sometimes, but not that often. Kai has heard nothing from his parents or Jin for nearly 16 months. It was not 3 months after Kai left Yuni, that he had called out his mount for the first time. At first, Kai thought he was going crazy. But as the polar bear followed him around, he decided he would keep her around. Kai went in to a near-by town to see if anyone knew about the polar bear that he had called out of nowhere. Luckily, he found someone, and was told all about mounts. Since then, he and his mount have become rather close. Kai named her Ceceil, after a little girl he was best friends with as a small child.
-;
-;Kai's Family

-;
-;Kai's Mother: (Kachiri)

-;
-;Kai's Father: (Zaveir)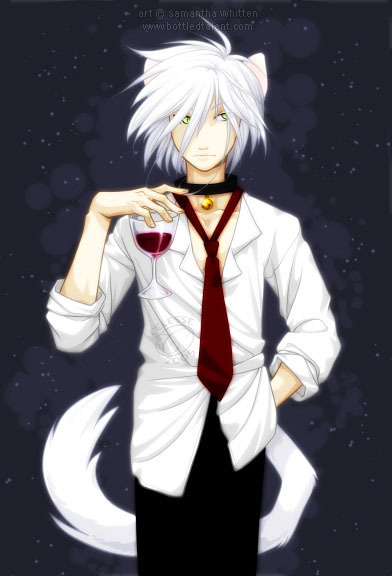 -;
-;Kai's Sisters:Yuni;(Left)

, Jin;(Right)